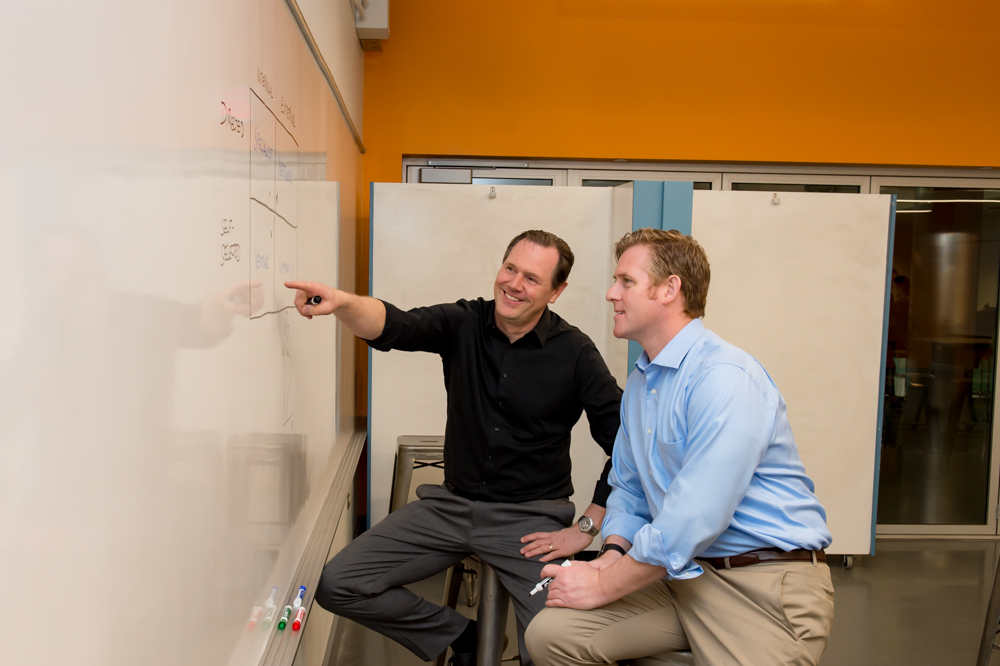 Innovation: Why it Matters
Without innovation, there is no growth-- it's as simple as that. Firms need to innovate upon existing products and services in order to remain relevant with their consumer base.
Our Approach
Innovation is not the same for all industries; what works for some is ultimately disastrous for others. Finding the right innovation path is essential, and that's where The Innovation Navigator comes in.
Associate Professor of Innovation and New Product Development
Northeastern University
Tucker J. Marion is an Associate Professor in Northeastern's D'Amore-McKim School and Business, Entrepreneurship & Innovation Group where he is Faculty Chair for Academic Programs. He is also the Faculty Director for Innovation Masters degree programs. Dr. Marion's research is concentrated on product development, innovation, and entrepreneurship. Specifically, he looks at how innovation efforts can be made more efficient and effective through the use of lean innovation techniques that include collaborative IT, digital design, rapid prototyping, outsourcing, and product architecture. Dr. Marion has substantial industry experience in both startups and large firms, where he has lead the development of products ranging from consumer products to complex industrial systems.
Sebastian K. Fixson is Professor of Technology and Operations Management at Babson College, where he has also served as the founding Faculty Director of Babson's Master of Science in Management in Entrepreneurial Leadership (MSEL) program. Dr. Fixson teaches innovation, design, and operations management at Babson, and Universities and Companies around the World. In his research, Dr. Fixson concentrates on creating knowledge to help organizations build innovation capabilities. Specifically, he studies how innovation performance is impacted through choices in process governance (open vs. closed innovation), through the use of digital design tools, and through the use of innovation practices such as Design Thinking.